North Dakota
News Cooperative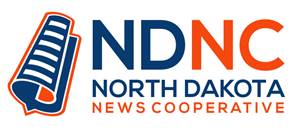 Where we began . . .
America's movement of information sharing to social media and other digital platforms has left two casualties in its wake:
1. Revenues supporting organizations that provide journalism has been diverted to digital platforms that don't, resulting in a loss of journalism in our state and nation.
2. The popularity of social media has blurred the lines between what is real, multi-sourced news and what may be fake, real or something in between.
The North Dakota News Cooperative is a new nonprofit that aims to breathe new life into journalism in the state, and enhance the understanding among state residents of news literacy.
The light bulb for this nonprofit came on in 2019 when members of the North Dakota Newspaper Association began looking for ways to offset the decline in journalism. Armed with a Bush Foundation grant provided by the Consensus Council, the NDNA Education Foundation hired Strengthen ND to conduct a feasibility study, which confirmed the need for quality, in-depth reporting on issues of statewide importance and determined a nonprofit model would be the way to meet the need.
Where we're going . . .
The North Dakota News Cooperative will soon employ a managing editor and a reporter, who, among other things, will create original, vetted, multi-sourced reporting on issues important to North Dakotans. Its values include accuracy, independence, impartiality, and accountability.
The journalism will be made available for publication by North Dakota newspapers and other journalism-based media outlets. In addition, it is expected to be made available on line to subscribers of the service.
Simultaneously NDNC is working with educators to help both students and adults recognize the importance of using critical thinking skills to judge the reliability and credibility of news reports, whether they come via print, television, the internet or social media.
Who we are . . .
North Dakota News Cooperative is a 501(C)3 nonprofit that operates on revenues from grants and tax deductible donations. The members of the board of directors come from various media, business and higher education backgrounds, but share a common commitment to the importance of journalism in building and maintaining strong and vital communities.
For more information or to get involved, email jilldg@restel.net, stevea@crosbynd.com, or sarahes@ndna.com.
---
North Dakota News Cooperative will provide diverse, reliable, and contextual reporting on issues and events that impact the lives of North Dakotans, increasing access to quality journalism and advancing news literacy across the state.

The mission of North Dakota News Cooperative is to dig into the stories that matter most to North Dakota, helping to build a stronger state with vital communities and informed citizens.

About us

Chairs
Steve Andrist, Co-chair
Jill Denning Gackle, Co-Chair
Board of Directors
Hal Gershman, Director
Mary Jo Hotzler, Director
Cecile Wehrman, Director
Tom Gerhardt, Director
Mike Jacobs, Director
Cynthia Lindquist, Director
Eric Hardmeyer, Director
Contact
North Dakota News Cooperative
1435 Interstate Loop
Bismarck, ND 58503
Email: sarahes@ndna.com, jilldg@restel.net, stevea@crosbynd.com
Donate
Your donation makes a difference.
North Dakota News Cooperative relies on donations to fuel its mission: uncovering the real stories, delivering news you can trust, and informing North Dakotans about the issues that matter most. North Dakota News Nonprofit is a registered nonprofit corporation in North Dakota and is an IRS-designated 501(C)3 organization, and all donations are tax-deductible.
You can donate by mail to North Dakota News Nonprofit, 1435 Interstate Loop, Bismarck, ND 58503. Please include the full name and address of the donor so the donation can be acknowledged and a receipt can be provided.
You may also donate with a card online here: