Board of Directors
2019-2020 NDNA Board of Directors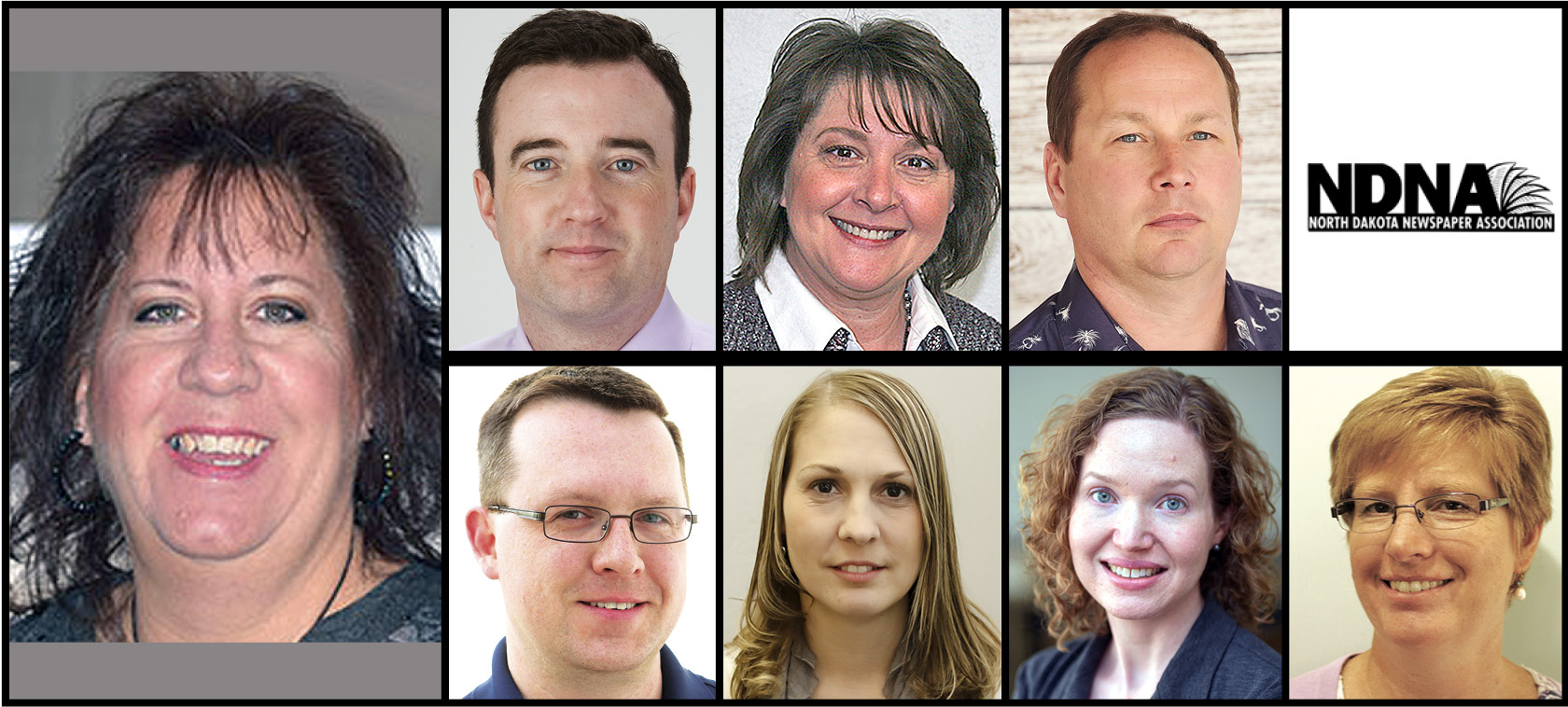 Far left: President Karen Speidel, News-Monitor, Hankinson.
Top row, left to right: First Vice President Matt Von Pinnon, The Forum of Fargo-Moorhead; Second Vice President Cecile Wehrman, The Journal (Crosby); and Past President Paul Erdelt, Steele Ozone & Kidder County Press.
Bottom row, left to right: Directors Cole Short, Hillsboro Banner; Amy Wobbema, New Rockford Transcript; Amy Dalrymple, Bismarck Tribune, Lesa Van Camp, Valley News & Views (Drayton).
Executive Committee
President
Karen Speidel
News-Monitor, Hankinson
Wahpeton, ND
701.642.8585
1st Vice President
Matt Von Pinnon
The Forum of Fargo-Moorhead
Fargo, ND
701.241.5579
2nd Vice President
Cecile Wehrman
The Journal
Crosby, ND
701.965.6088
Past President
Paul Erdelt
Steele Ozone & Kidder County Press
Steele, ND
701.475.2513
Directors
Cole Short
Hillsboro Banner
PO Box 39
Hillsboro, ND 58045
701.636.4241
Amy Wobbema
New Rockford Transcript
New Rockford, ND
701.947.2417
Amy Dalrymple
Bismarck Tribune
Bismarck, ND
701.223.2500
Lesa Van Camp
Valley News & Views
Drayton, ND 58225
701-454-6333