Flexibility, funds added to internship programs
1/21/22 (Fri)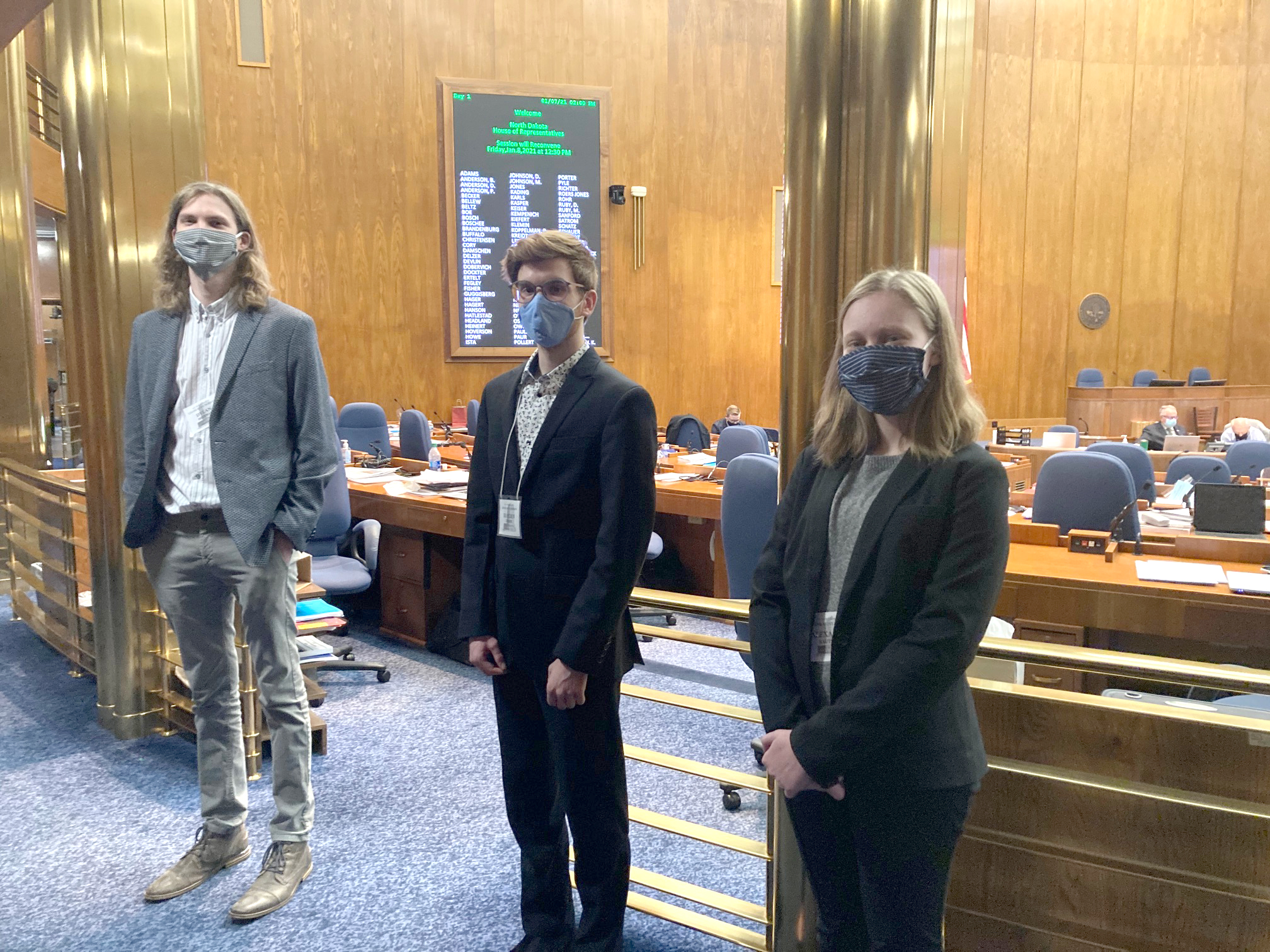 Photo: From left are Dylan Sherman, Brayden Zenker, and Alex Kautzman, NDNAEF legislative interns covering the 2021 session for member newspapers.
__________________________________________________________________________________________________________
In an effort to expand opportunities for North Dakota newspapers and students interested in journalism internships, the North Dakota Newspaper Association Education Foundation has made some adjustments to both the D.J. Schultz High School and College Internship programs.
Beginning this year, papers interested in having a high school or college intern work in part or wholly during the school year will be permitted, and stipends have increased: $500 for the high school program and $3,500 for college internships. Hours may be spread out, but must be the equivalent of eight weeks fulltime work for the college program and four weeks for high school interns.
Foundation Board members recognized that some newspapers may find it more helpful to spread intern hours out, some may find additional help more useful during other times of the year, and for various reasons, some college-level interns may be completing some of their classes remotely, making them more available during the school year than in the past. For these reasons, flexibility was added to the programs, allowing papers to utilize interns when it most benefits their operations.
Internship applications have been sent to newspapers, and the deadline to apply this year is April 4, 2022. Those with questions may contact Sarah Elmquist Squires, NDNA executive director, at sarahes@ndna.com or 701-223-6397.
Download the internship applications here:
• College internship application
• High School internship application
For further information, contact the
NDNA Executive Director,
866-685-8889 or director@ndna.com