ND Newspapers
Subscription rates listed on ndna.com are updated periodically.
For most current rates, please check individual newspaper websites.
This directory contains the names, addresses, telephone numbers, e-mail addresses and web sites of North Dakota's weekly and daily newspapers.
If you would like to place advertising in North Dakota newspapers, the North Dakota Newspaper Association provides one-call, one-order, one-bill service to place advertising in one or every newspaper in the state.
Contact Mike Casey, advertising sales, at 701-223-6397 for details. We make it easy!
The North Dakota Newspaper Association also sends news releases to your choice of newspapers and broadcast outlets in the state for very reasonable fees.
Contact Shari Peterson at 701-223-6397.
Interactive map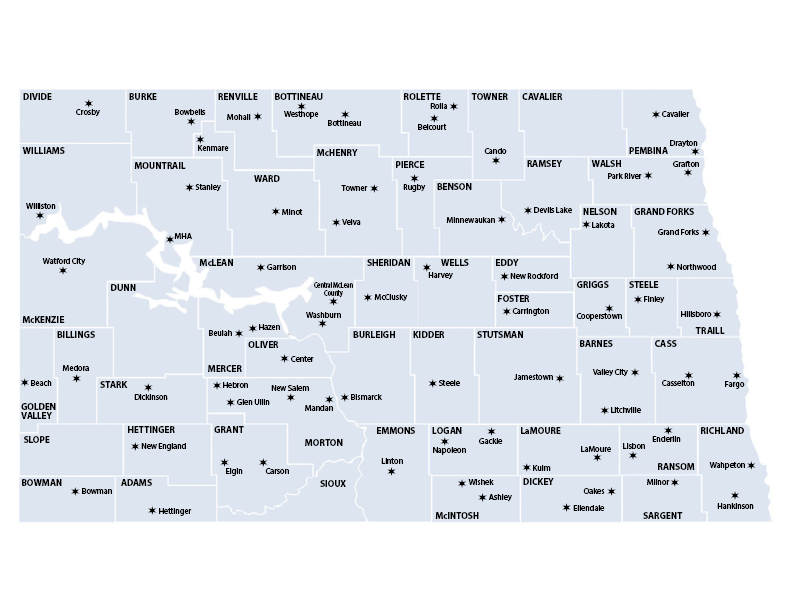 Click a newspaper below to view their detailed information.