Summer coverage bonus: Interns to provide state stories for NDNA members
6/08/20 (Mon)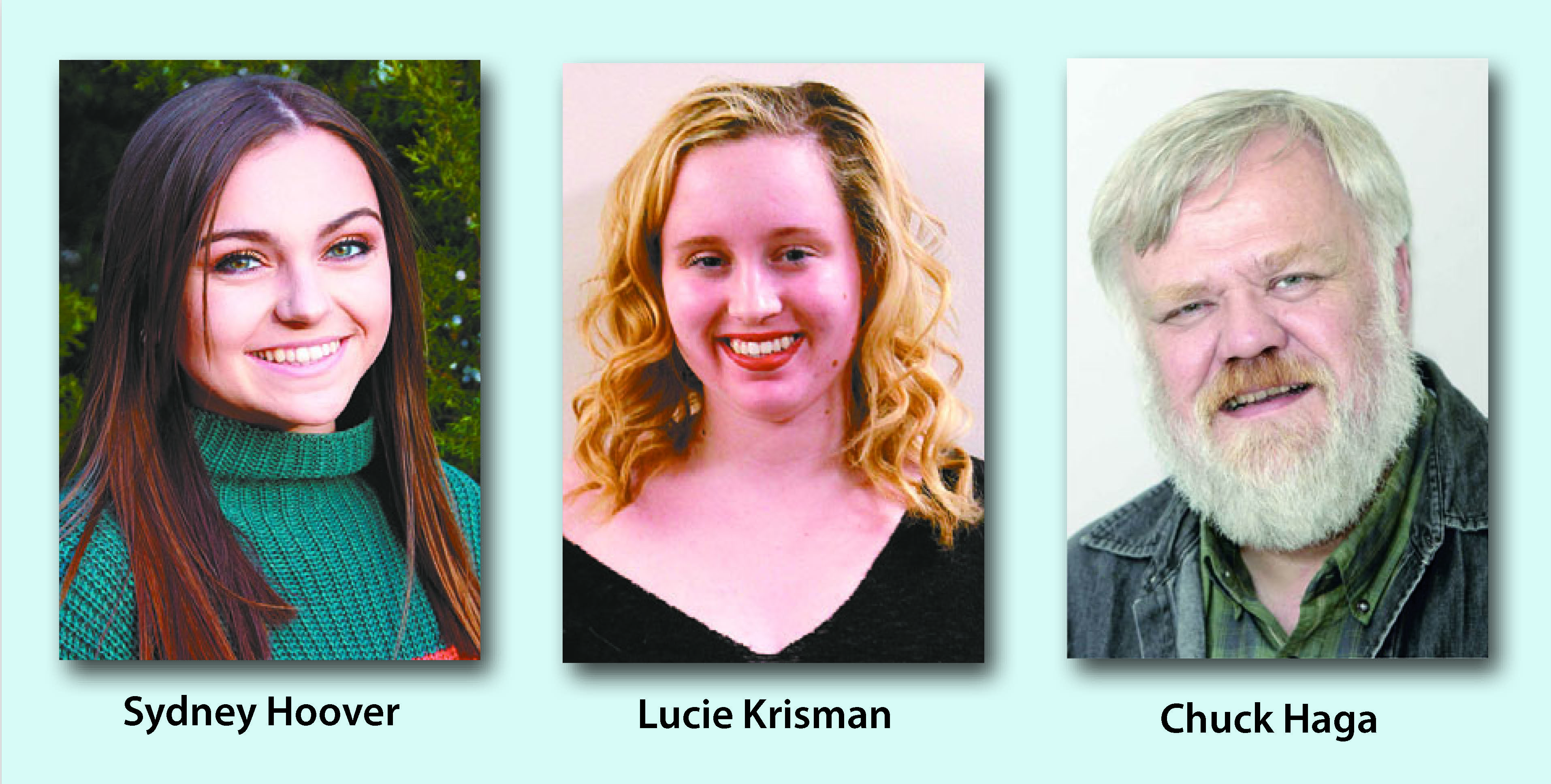 NDNA has hired two reporting interns to provide stories for use by member newspapers this summer.
Sydney Hoover and Lucie Krisman, both journalism students at the University of Kansas, began working June 1. They are writing weekly stories that have significance or interest to communities across the state.
Their mentor/editor for the summer is Chuck Haga, a longtime reporter and columnist for the Grand Forks Herald and Minneapolis Star Tribune, who now teaches journalism at the University of North Dakota.
The program is patterned after the Legislative Reporting Internship program funded by the NDNA Education Foundation.
The foundation typically funds interns who work at newspapers across the state during the summer months.
Because of the pandemic, though, there were very few applications for the traditional internship program.
As a result, the foundation board decided to shift gears and fund NDNA interns to work on behalf of all member newspapers.
Hoover and Krisman will be working remotely, connecting with sources by telephone and digitally.
Each of their stories will use sources from various geographic locations in order to make them more appealing to readers and newspapers across the state.
Hoover expects to graduate from KU in December with bachelor's degrees in journalism and Spanish and a minor in sociology.
She is editor of the Eudora Times, a local journalism project managed by former North Dakota journalist Teri Finneman, now a journalism professor at KU. During the school year, Finneman's students produce a weekly digital newspaper for the Eudora community.
Hoover also served an internship with the Topeka Capital-Journal, and spent a year as news editor of the University Daily Kansan.
Krisman expects to graduate from KU in May 2021 with a bachelor's degree in journalism and a minor in psychology.
She also has worked as a reporter for the Eudora Times, and has been editor and a writer for HerCampus at KU, a campus digital and print publication. Krisman has also served internships at KTUL-TV in Tulsa, and SugarMammaTV a financial advice YouTube channel operated by SASS Financial.
NDNA members are encouraged to suggest story ideas for consideration by the interns. To do so, message crhaga@gmail.com or stevea@ndna.com.
Completed stories will be distributed to editors on Fridays, with Monday afternoon release dates.
The NDNA Education Foundation also has approved continuation of the legislative reporting internship program for the 2021 session.
NDNA will soon begin recruiting to hire two students to fill those internships, with Haga continuing as the mentor/editor.
For further information, contact the
NDNA Executive Director,
866-685-8889 or director@ndna.com